Outlook for the beauty industry in 2023: blurring the lines of beauty, wellbeing and nutrition?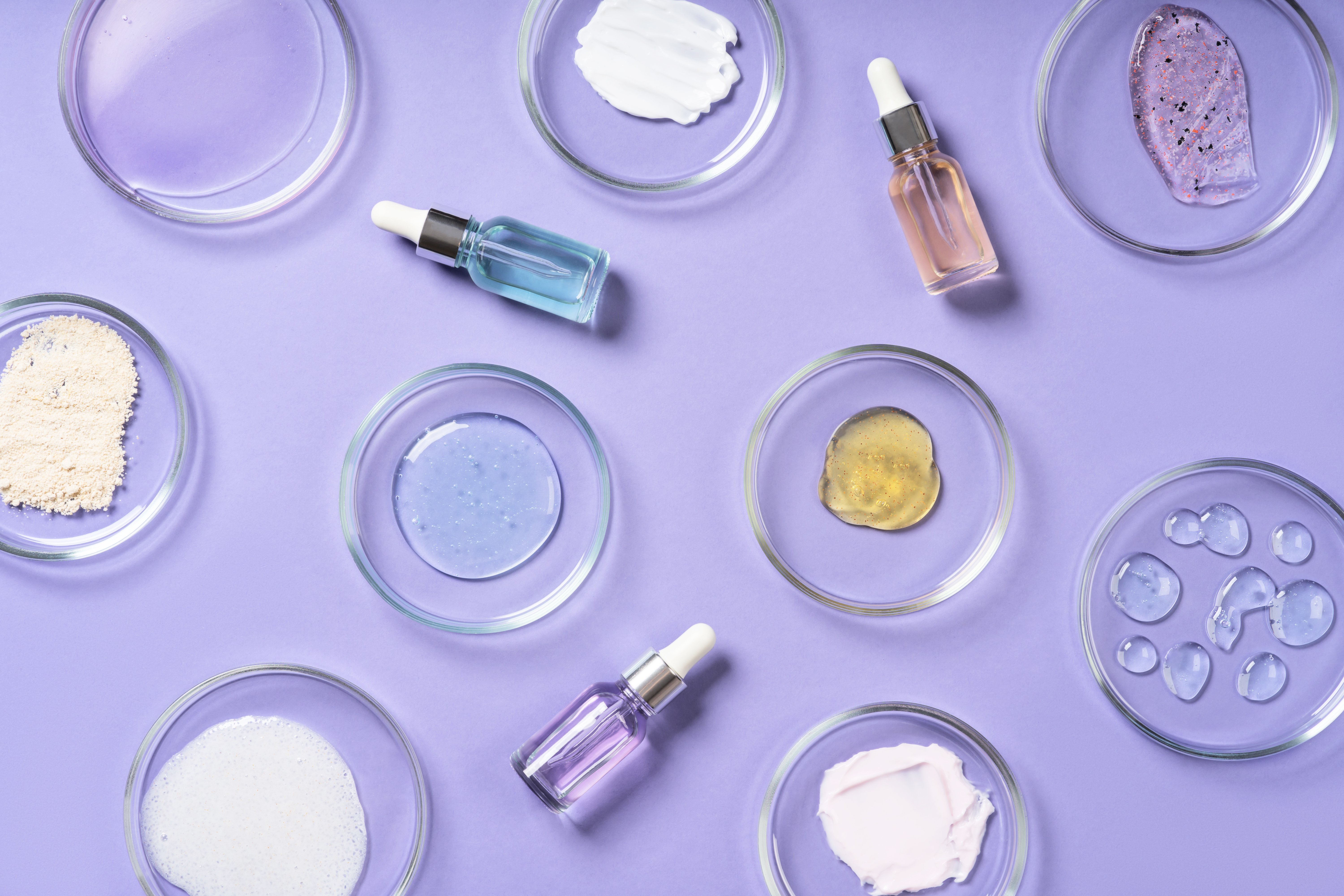 Historically, the definition of beauty has been limited to products with a clearer aesthetic focus; however, in recent years consumers have reshaped the boundaries of beauty, expanding the sector to include self-care, wellness, and nutrition. This fundamental shift in society's perception of beauty has been accelerated by Covid-19 bringing health and wellbeing to the forefront of everyday lives, with the concept of holistic beauty becoming a key driver of growth for brands.
Update on beauty M&A activity
Despite a backdrop of broader consumer market headwinds, ongoing inflationary challenges, and caution around the sustainability of trading for businesses who saw strong growth during Covid-19, the broader beauty sector has continued to attract attention as acquirers and investors continue to look for opportunities to scale differentiated offerings in fast-growing, resilient and high margin segments of the market.

While this has driven a rebound in beauty M&A in the year to date, the bar for investment remains high and there are several attributes such as a demonstrable track record of growth, a clear and deep understanding of the brand's target customer base, the ability to scale profitably and brand authenticity, which remain critical for companies hoping to maximise interest from acquirers.
Beyond these benchmarks, there are certain themes which we expect to deliver growth ahead of the broader market, and drive M&A activity into the second half of the year.
Key themes for growth in 2023
Wellness-driven: Consumers are progressively making a more concerted effort to choose products which improve their mental as well as physical wellbeing. Over the last decade, there has been a gradual transition from aesthetic-focused colour cosmetics towards skincare. However, more recently the role of skincare has evolved from simply being a means to address specific skin concerns, to increasingly being viewed as a self-care ritual, promoting overall wellbeing and relaxation. In what has traditionally been a congested market, this has opened new ways for brands to differentiate themselves through the increased use of natural or homeopathic ingredients and strategic wellness-driven marketing efforts to attract new consumers.
While expanding into new product categories may unlock pockets of higher growth, conviction in a brand's origins and reason to exist within a new subcategory will define success. Ensuring that new products are complementary to the existing range and brand values, and that there is natural alignment in the customer base across the entire offering, will help to develop credibility in the eyes of consumers.
The $1.5 trillion global wellness industry is forecast to grow at a CAGR of up to 10% between 2023 and 2027. At $130bn, the European market is still relatively small in scale, however is expected to grow at a higher rate to the global average.
[The State of Fashion: Beauty, Mckinsey May 2023]
Given many hybrid beauty-wellness brands are fast growing but small in scale, a number of more established, multinational corporates have sought to make early stage, minority investments into the space. For example, a key focus area for L'Oreal's strategic venture fund, BOLD, is to invest in emerging innovative brands promoting integrated wellness, health and beauty, and Unilever Ventures lists beauty and wellness brands as one of its three key investment areas.
Similar to an engagement before a marriage, minority investments such as these give large corporates the opportunity to both test the scalability and fit of earlier stage brands without putting significant capital at risk, whilst also ensuring that their equity holding and seat at the table helps to mitigate the risk of losing out at a later stage in a competitive sale process in the future. For brand owners, this can provide an attractive opportunity to take some money off the table early on (or raise competitively priced primary capital) whilst also having the opportunity to accelerate their growth plans by leveraging the manufacturing, sales and distribution capabilities of larger companies. However, it's critically important for brand owners to properly consider the implications on their optionality for any future sale of the majority retained by them, as there is a risk of limiting the pool of potential future buyers through perception of having been taken 'offside' early on.
From the ''inside out': There has been a rise in ingestible beauty products, from collagen to skin and hair-focused supplements, which offer consumers the benefits of skincare in a convenient, once a day tablet. Across the broader beauty and wellness space, 'inside out' supplements have been one of the largest beneficiaries of Covid-19, where interest in 'natural' beauty and the simplification of back to basics skincare routines became more on-trend.
Ingestible beauty and wellness boosters have grown at an average of 13.8% each year since 2015, with beauty-specific supplements growing faster than the wider category.
[Vitamin & Supplement Manufacturing in the UK, IBIS, October 2022]
Furthermore, advances in supplement technology have improved the potency, absorption and preservation of such products, as well as enabling them to be encapsulated in a variety of different formats from gummies to liquid sachets, taking supplements away from a one size fits all approach.
While vast improvements have been made, the key challenge for brands in the space is to credibly evidence the clinical benefits of these products in a market where regulation remains unstandardised in certain geographies and product lines. Despite this, several larger players have continued to enter the nutritional space through acquisition, including Oh My Cream's recent acquisition of skin supplements brand, Combeau, and Unilever's acquisition of a majority stake in Nutrafol, a leading provider of hair wellness products.
Ingredient-led formulations: Consumers are increasingly looking to educate themselves about the potency, efficacy, safety and sourcing of active ingredients. Advocacy for transparency in product formulations is growing, with consumers actively searching for third party certifications and endorsements as well as transparent, clear labelling to underpin their trust in products and brands.
Nearly half of Gen-Z consumers say they research beauty products extensively before purchase, with a similar share learning about product ingredients and benefits beforehand.
[The State of Fashion: Beauty, Mckinsey May 2023]
This has been aided by the rise of beauty influencers and brands which leverage professional- or celebrity-backing to empower consumers with the knowledge to make more informed choices about the products that they use. Such brands usually have high audience engagement and trust, which typically translates into higher repeat purchase rates. One of the most successful examples of this has been The Ordinary, a pioneer in affordable ingredient-centric skincare which attracted initial investment from Estee Lauder in 2017 through its parent company, Deciem, with a view to being fully owned by the cosmetics giant by the end of 2024.
Brands which can demonstrate the efficacy of key ingredients through clinical studies and testing, and are able to clearly communicate this to consumers, are expected to continue to outperform, increasing the value of the brand both on a standalone basis and in the eyes of potential acquirers.
Conscious purchasing: Sustainability is an overarching priority and increasingly key purchase driver for consumers. Consumers are specifically looking for brands who demonstrate ethically conscious, environmentally responsible practices and offer transparent 'clean' label products.
44% of Gen Z say that sustainability and ethical factors are vital in deciding where to buy their products, double that of those aged 55 and over.
[ Professional Beauty]
This is most prominent amongst Millennials and Gen-Z, who continue to value sustainability more than previous generations. As digital natives, these consumers have become accustomed to openly expressing opinions in a public forum, requiring brands to become more vocal and proactive in their sustainability journey.
Nearly 60% of Gen Z and Millennial shoppers say they have stopped buying brands that don't have—or don't effectively communicate—environmental credentials.
[ESW Global Voices Survey November 2022]
Critically, brands must be able to prove their credentials in order to side-step accusations of 'green' or 'clean' washing, with consumers expecting brands' commitment to sustainability to be measured, evidenced and transparent across all areas of the business, from sourcing and manufacturing to packaging and shipping.
Digital natives: Transcending all other category trends, digital capabilities continue to be a leading driver of growth and value for potential acquirers. Continued developments in social platforms such as Instagram and TikTok to enable and encourage consumers to shop for beauty products without leaving the platform have meant that 'viral' brands can deliver exceptional early-stage engagement and growth, provided they are able to keep up with demand.
TikTok is now used by 52 percent of users to discover new beauty products.
[The Beauty Report 2023, THG Ingenuity]
Beyond acting as an additional sales channel, social media has become a go-to discovery tool for consumers. Brands who can effectively leverage insights and analytics from such platforms, for example frequency of search terms or click through to purchase, will be well placed to succeed through a deeper understanding of what consumers are looking for. This is also true for brands with established D2C channels, and particularly for those with personalised offerings who are able to access, leverage, and own, significant customer data from which to inform future product development and strategy.