We leverage the insight and understanding we have gained over decades of deal execution, alongside the expertise and market intelligence of Rothschild & Co
Our sector and geographic insights are further informed by our unique access to the combined expertise of Rothschild & Co, consistently ranked one of the world's leading M&A advisers.
We are committed to sharing our knowledge and experience with our clients, and manage a busy programme of seminars, invitation-only lunches and suppers, and other thought leadership initiatives. To find out more please contact us or sign-up to our mailing list.
Despite the disruption caused by the UK's departure from the EU and the Covid-19 pandemic, 2020 saw significant activity.
Prior to the Covid-19 pandemic, the B2B events sector enjoyed 15 years of growth, broken only by the global financial crisis.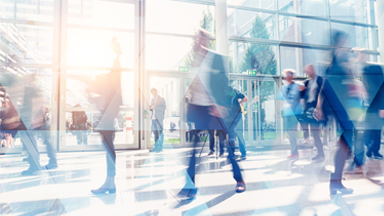 Our latest Human Capital Newsletter focuses on the impact of Covid-19 on investor sentiment towards publicly-listed participants.