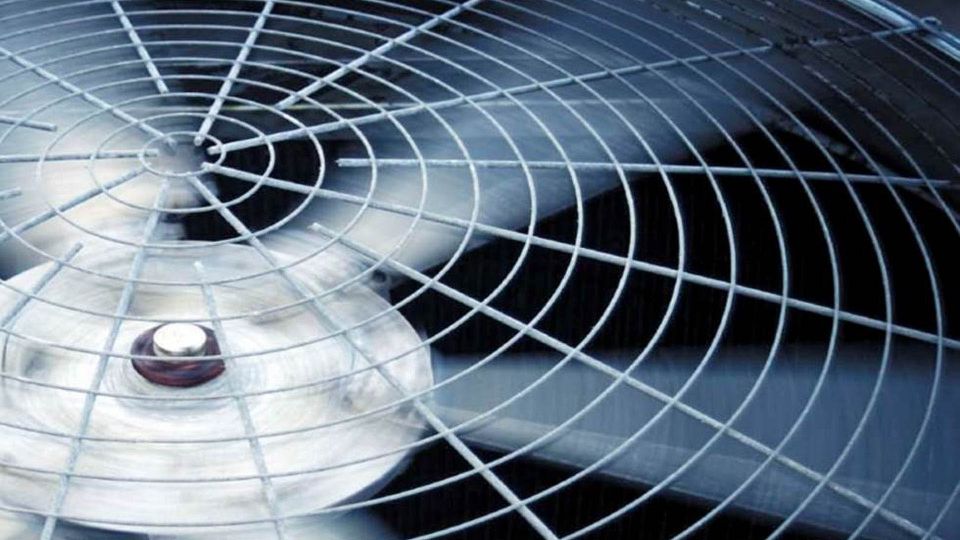 Acquisition adds technical services capabilities and expands ABM's presence in the United Kingdom

Arrowpoint Advisory's London team has advised the shareholders of Westway Services, a leading provider of technical facility and engineering services to customers across the United Kingdom, on its acquisition by ABM (NYSE:ABM), a $5bn revenue US facility solutions provider, in an all cash deal.

The acquisition adds to ABM's existing strength in the UK (following the group's October 2014 purchase of GBM Support Services) and supports its transformation into a solutions-driven business. The terms of the transaction were not disclosed.

Scott Salmirs, President and Chief Executive Officer of ABM, commented, "We continue to see an increased demand for technical engineering services such as heating, ventilation, air conditioning, refrigeration, and electrical installations, Westway is a strong fit and will allow ABM to deliver complete solutions, including deep technical services, to our clients in the UK".
Founded in 2000, Westway is a facility services provider offering technical engineering services such as heating, ventilation, air conditioning, refrigeration, electrical installations, building management systems, planned preventative maintenance and reactive maintenance services. The company is based in South Ruislip, West London and has approximately 530 employees.
Andy Donnell, Managing Director of Westway, observed: "ABM is an excellent strategic fit for our combined service capabilities and the partnership further enhances our growth opportunities and the ability to provide our clients with enhanced services and resources. We believe there are strong synergies we can leverage as a combined entity and we are confident that our clients and employees will benefit greatly from this business combination."
Andy commented: "We have worked with the Arrowpoint Advisory team since 2013 and the sale to ABM is the culmination of a great deal of careful planning and hard graft. Over this period, Arrowpoint Advisory have become trusted advisers in every sense. Their sector knowledge enabled them to identify ABM as an ideal strategic partner, manage a very discreet competitive sale process and deliver an exceptional deal for management and institutional shareholders."
The sale provides private equity investors Maven and Mobeus with an exit from Westway, having backed the management team in a buy-out in June 2009.
Graham Carberry, Managing Director at Arrowpoint Advisory, added: "The Westway team have created a technical services specialist of exceptional quality through a focus on engineering excellence and delivering total customer peace of mind. ABM understood Westway's culture immediately and together the two organisations offer a compelling service solution in the UK. It has been a pleasure to work with Andy and the team, and we congratulate them on their achievement."
The sale of Westway follows a busy period of deal-making for our Business Services sector team with the sale of technical services provider Tessella to Altran, the acquisition of grounds maintenance group The Landscape Group for idverde, and the sale of fire and security specialist First Choice Facilities to Tyco International. Jeremy Furniss, Head of the Business Services team, concluded: "There is significant appetite amongst strategic acquirers globally for well-managed, differentiated UK service providers with long term customer contracts. We anticipate this interest continuing into 2016 as the remaining independent operators with scale succumb to attractive offers and the competition for those businesses intensifies as a result."
We have advised the shareholders of Tessella, including Mobeus Equity Partners, on its sale to Altran, the leading global provider of innovation and high-tech engineering services. Tessella is an international analytics, software and consulting services organisation and its proven capability in data analytics will enhance Altran's Intelligent Systems division and VueForge® offer.
Headquartered in Abingdon near Oxford, Tessella is known for finding and delivering innovative answers to the complex business and technical challenges of some of the world's most forward-thinking organisations in the aerospace and defence, consumer goods, energy, life sciences, and science research sectors.
Established in 1980, Tessella has over 230 staff across four offices in the United Kingdom, one in the Netherlands and three in the United States, and generated 23.1m of revenue in 2014. The company boasts an impressive blue- chip client base, working on some of their most innovative and ambitious projects. As client data collection and processing capabilities grow ever more powerful, Tessella helps to deliver real business value from the data; creating deeper insights that enable informed and timely decisions to be made on the best, safest or most profitable course of action, ultimately helping our clients to predict the future and respond accordingly.
Altran employs 28,000 staff and operates in over 20 countries throughout Europe, Asia and the Americas. In 2014, the group had revenues of €1.8bn.
Alan Gaby, Tessella Group Chief Executive added "Joining the Altran group provides Tessella a fantastic opportunity to fulfil our vision to be a world leader in advanced analytics. The Arrowpoint Advisort team quickly demonstrated real insight into our business, added significant value at every stage of the negotiations, and were tireless in driving the transaction to a successful conclusion for all parties"
Guy Blackburn, Director at Mobeus Equity Partners, added: "Arrowpoint' Advisory's sound strategic and tactical advice was key to delivering this highly attractive deal."
Daniel Domberger, Managing Director at Arrowpoint Advisory who led the transaction, concluded: "There remains significant unsatisfied demand amongst global acquirers for world class analytics specialists such as Tessella. We are delighted to have helped the company and team find such a compatible home while delivering a compelling result for its shareholders."
Arrowpoint Advisory's Industrial sector team has advised the shareholders of the Adare Group, including investor Endless LLP, on the successful sale of its specialist packaging business, Adare Advantage, to Americk, a leading provider of carton, label and flexible packaging solutions in the UK and Ireland.
Suffolk-based Adare Advantage is a diversified and differentiated provider of end-to-end design, digital brand management and packaging solutions to leading FMCG and food brand owners as well as major retailers in the UK and across Europe.
Adare Advantage's comprehensive customer offering includes labels, flexibles, environmental packaging,new product innovation and managed international outsourcing of conventional packaging and accessories. Under the leadership of Managing Director, David Mills, the business has achieved strong growth over the last year.
We have had a long-standing relationship with Adare, having first advised management on the divestment of a non-core business in 2005, then on a buy-out of the Group, backed by Bank of Scotland Integrated Finance (subsequently Lloyds Banking Group), in 2006, and on three further non-core disposals in 2007 and 2008. Earlier this year, we advised Adare's shareholders, including the management team led by CEO Robert Whiteside, and several institutional investors, on the sale of the Adare Group to Endless Private Equity for 60m.
Robert Whiteside the Adare Group CEO commented. "Adare Group's strategic focus is the provision of marketing and essential communications services through our core businesses. As part of a strategic review of our activities, it became clear, that as a packaging specialist, Adare Advantage would fit better fit as part of a packaging group and so we are extremely pleased that it will be part of Americk Packaging, with their knowledge of the industry, impressive infrastructure and ambitious plans for Adare Advantage
"As a long-standing corporate finance adviser to Adare, I would like to thank the Arrowpoint Advisory team for their continued support, astute advice and guidance on this latest transaction."
Patrick Doran Chief Executive of Americk Packaging comments. "The acquisition of Adare Advantage will add a new dimension to Americk Packaging. The core strengths of the business and its successful track record of year on year growth is a credit to the management team all of whom will continue to run the business. The diverse product portfolio will complement our group strategy and intention to offer market-leading supply of a wide range of packaging solutions."
Patrick Groarke, Managing Director at Arrowpoint Advisory said: "Adare Advantage is an impressive business with a successful track record of growth and innovation which is highly complementary to Americk's existing range of flexibles, labels and carton packaging solutions. We are proud to have once again delivered a successful outcome for our longstanding client, the Adare Group."